Introduction
Discovering Pakistan, a leading travel company, is dedicated to offering extraordinary travel experiences to adventurous souls who wish to explore the wonders of Pakistan. One common concern that many travelers have is whether traveling to Pakistan is safe. In this comprehensive guide, we aim to address this question and provide insights into the safety measures, cultural aspects, and hidden gems that make Pakistan a remarkable destination to explore.
Safety Measures in Pakistan
Discovering Pakistan places safety as its topmost priority for all travelers. The country has made significant strides in improving its security infrastructure, particularly in tourist destinations. The Pakistani government, along with local authorities, has implemented stringent security measures to ensure the safety and well-being of both domestic and international visitors.
Tourists visiting Pakistan are advised to stay updated with travel advisories issued by their respective governments and adhere to local regulations. It is essential to consult with trusted travel agencies like Discovering Pakistan that have extensive experience in organizing safe trips and are knowledgeable about the current security situation in different regions.
Cultural Diversity and Hospitality
One of the most delightful aspects of traveling to Pakistan is experiencing the warmth and hospitality of its people. The country boasts a rich cultural tapestry, with diverse ethnicities coexisting harmoniously. Locals are known for their welcoming nature and are eager to share their traditions and customs with visitors.
Discovering Pakistan ensures that travelers are immersed in authentic cultural experiences, fostering a better understanding of the country's traditions and values. By participating in local festivals, trying traditional cuisines, and engaging in community-based activities, tourists can develop a deep appreciation for Pakistan's diverse heritage.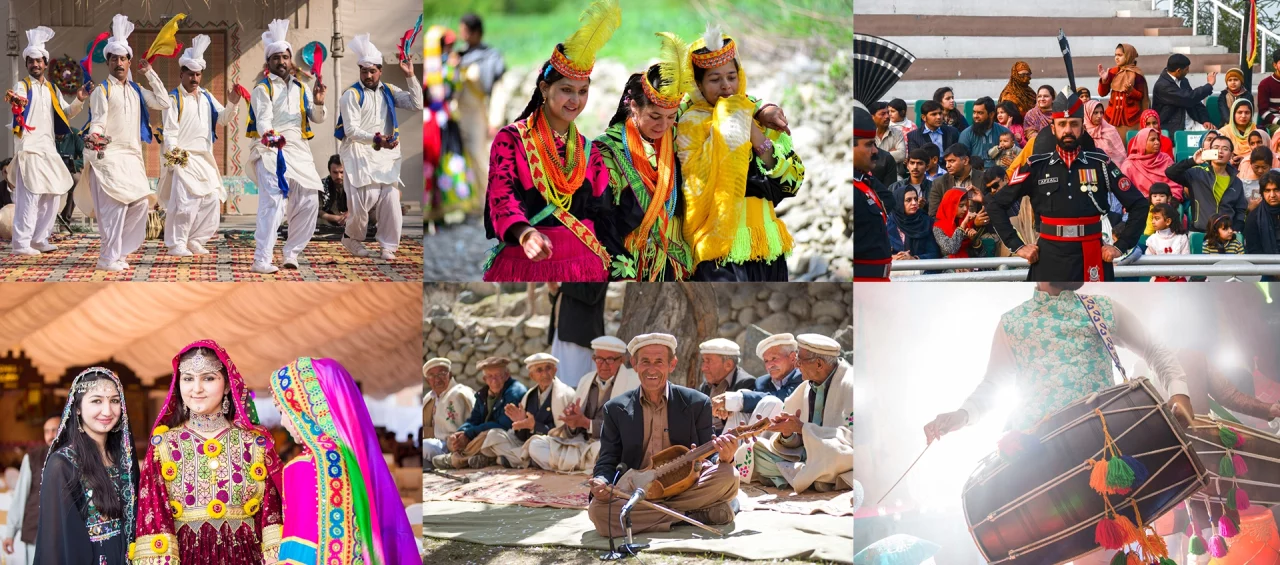 Regions of Interest
Pakistan is a land of breathtaking landscapes and captivating historical sites. From the majestic peaks of the Karakoram and Himalayan mountain ranges to the vibrant cities and ancient archaeological sites, the country has much to offer to every traveler's taste.
The Northern Areas: The northern regions of Pakistan are a paradise for nature enthusiasts. Discovering Pakistan organizes safe treks and tours to places like Hunza, Skardu, and Gilgit, where travelers can witness awe-inspiring landscapes, including glaciers, lakes, and lush green valleys.
Lahore and Historical Sites: Lahore, the cultural capital of Pakistan, is a city steeped in history and architectural marvels. The ancient Lahore Fort, Badshahi Mosque, and Shalimar Gardens are just a few examples of the city's rich heritage. Discovering Pakistan conducts guided tours, ensuring that tourists explore these historical sites with expert supervision.
The Thar Desert: Located in the province of Sindh, the Thar Desert offers a unique experience of desert life, culture, and hospitality. Discovering Pakistan arranges desert safaris and cultural tours to showcase the beauty and charm of this vibrant region.
Precautions for Safe Travel
While Pakistan has made remarkable progress in improving its security situation, travelers are advised to exercise caution and follow some essential safety guidelines:
Register with Your Embassy: Before traveling to Pakistan, register with your country's embassy or consulate. This will enable them to reach out to you in case of any emergency or unrest.
Stay Informed: Keep yourself updated with the latest travel advisories and local news. Awareness of the current situation will help you make informed decisions during your journey.
Respect Local Customs: Pakistan is a conservative country with strong cultural values. Dress modestly and respect local customs to avoid any misunderstandings or discomfort.
Choose Reputable Tour Operators: Opt for experienced and reputable travel companies like Discovering Pakistan, known for organizing safe and immersive experiences.
Conclusion
Discovering Pakistan believes that traveling to Pakistan can be a safe and enriching experience when undertaken with proper planning and guidance. The country's diverse cultural heritage, awe-inspiring landscapes, and warm hospitality make it a unique destination worth exploring.
By prioritizing safety, respecting local customs, and choosing a reliable travel partner, adventurers can uncover the hidden gems of Pakistan and create lasting memories of a lifetime. So, if you're looking for an extraordinary journey filled with unforgettable moments, consider Discovering Pakistan as your trusted companion to embark on an exploration of the land where adventure knows no bounds.